By Mahak Shinghal
Two journalists were granted bail on November 15, 2021 by the Gomati District Court at Udaipur.
An FIR was registered on November 14 at the Kumarghat police station in Tripura against the two Journalists – Samridhi Sakunia and Swarna Jha, of the HW News Network. Following this, they were arrested on the same day because of their reportage on Tripura Violence.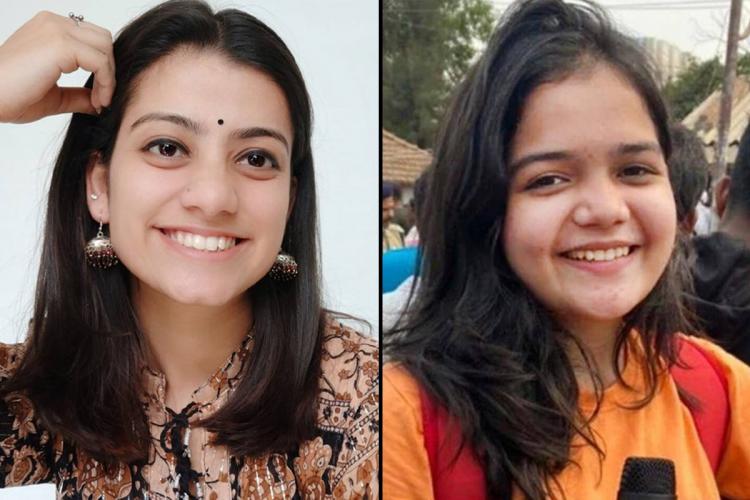 The two journalists reported on the communal violence and religious tensions which were taking place in Tripura following the instances of vandalism and attacks on mosques in the state.
The police alleged that "the reporters were creating tensions between communities and fabricating, concealing of records in furtherance of criminal conspiracy."
In a video posted on Sunday, November 14 at 09:46 AM before her detention, Sakunia is seen detailing her detention. She said, "We are not being given any order of detention or an FIR, when asked about the orders we were not given any information, we are being taken 100 km away without any orders." She also stated, "We are feeling helpless, no law and order are being followed, please help us restore the law and order."
At first, the journalists were allowed to leave Tripura and then they were detained by the Assam Police and brought back to the state and arrested. Samriddhi Sakunia had tweeted, "We have been detained at the Nilambazar police station, Karimganj, Assam. We were informed by the officer-in-charge of Nilambazar PS that the SP of Gomti District gave the orders for our detention."
The two journalists were booked under Sections 120B (punishment of Criminal Conspiracy), 153A (promoting enmity between different groups on grounds of religion, race, place of birth, residence, language, etc., and doing acts prejudicial to maintenance of harmony), and 504 (intentional insult with intent to provoke breach of the peace) of the Indian Penal Code, 1860.
The FIR was registered on November 14. According to the report, the complainant claimed "that the two reporters had allegedly made an instigating speech against the Hindu community and the Tripura government while meeting people from the Muslim community in the Paul Bazaar area." The complainant also claimed that "the two journalists have blamed Vishwa Hindu Parishad (VHP) and Bajrang Dal for burning a mosque in the same area."
Sakunia told the reporters, "We are being intimidated and threatened because we are highlighting what transpired on the ground. Is journalism a crime? I am being intimidated for doing my job and documenting the violence."
"This is sheer harassment and targeting of the press on the part of Tripura police and Tripura government to suppress us from reporting facts of the case," HW News stated in its statement.
Meanwhile, AltNews reported that police have maintained that no mosques were burnt and that images of the alleged incident shared on social media were fake. The police had shared the images of Rowa Jame Masjid to claim that no mosque was burned down.