By Pragya Jain
I think it wouldn't be a hyperbole to assume that all of us have at some point ran miles with our thumbs on Instagram, in pursuit of nothing in particular. And this marathon helped us chance upon an artist's online portfolio. That is exactly how I came across GUNJ, and was right away mesmerised by the beautiful and ethereal looking colour palette and sublime handmade crafting.
And while scrolling through, I was pleasantly surprised to find out that a former schoolmate of mine was the magician behind the collection. Reconnecting with Ms. Gunjan Jain for #SuccessStories for the Womb was an absolute pleasure. The Womb through this series seeks to celebrate the entrepreneurial spirit in women.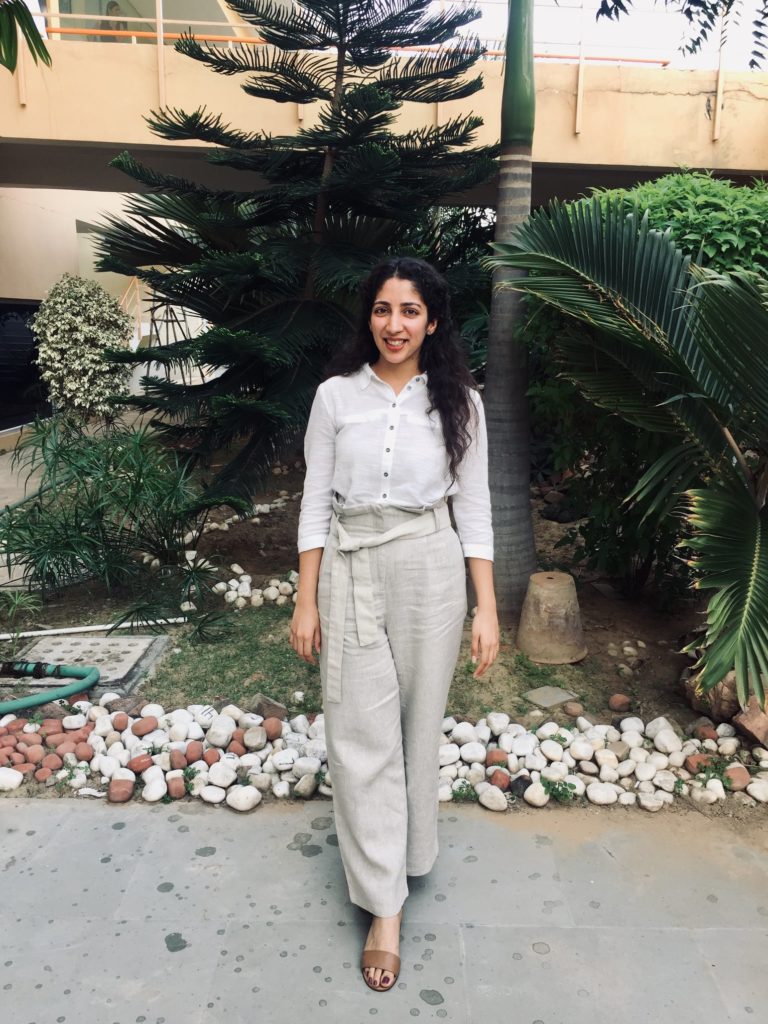 Given the shared educational background, I was curious to find out how in an environment that constantly pushes young minds to pursue STEM or other professional courses, Gunjan was able to definitively make a choice to dive into fashion. Her answer was nothing short of a poetic homage to her choice, she said, "As a kid I was fond of dressing up which then slowly transfigured into observing sartorial choices of people around me, noticing my mother draping saree ever so graciously, flipping through fashion-lifestyle and even interior-architecture magazines." Gunjan also emphasized the bearing that her family's textile trade had on her decision to pursue a career in fashion.
Gunjan's creations and the unique terminology behind her collections prompted me to ask what inspires her to create. Her muse, she says, is anything that stirs her soul and inspires her – "Be it the beauty that I perceive with my senses, in nature, culture, craftsmanship, heritage, in my roots; or simply a feeling, a cause." Her collections 'Noor' & 'A piece of sky' are embodiments of self-love and simple pleasures of life.
Entrepreneurship is a daunting venture and inexperience often casts a shadow on the ambitions of many. Gunjan was far beyond her years when she said that the challenges that one comes across aren't something which require some special skills for mitigation, but just dedication and time. Persistence reiterates Gunjan, is the key. Her optimism is further reflected in the mantra she chooses to live by – 'The challenges we face in life are lessons that serve us.' She says, "this thought keeps me going. Every day there would be something or the other but the way we tackle it is always our choice."
Being a staunch supporter of handicrafts over fast fashion, her critique of the same was sharp and apt. She consciously points that, "Mass production in fast fashion has definitely taken a lot from us, not only it has negative impacts on our planet (landfills, greenhouse gas emission), but it also has captured market which once belonged to domestic retailers, who supported local workforce (artisans, skilled labour)."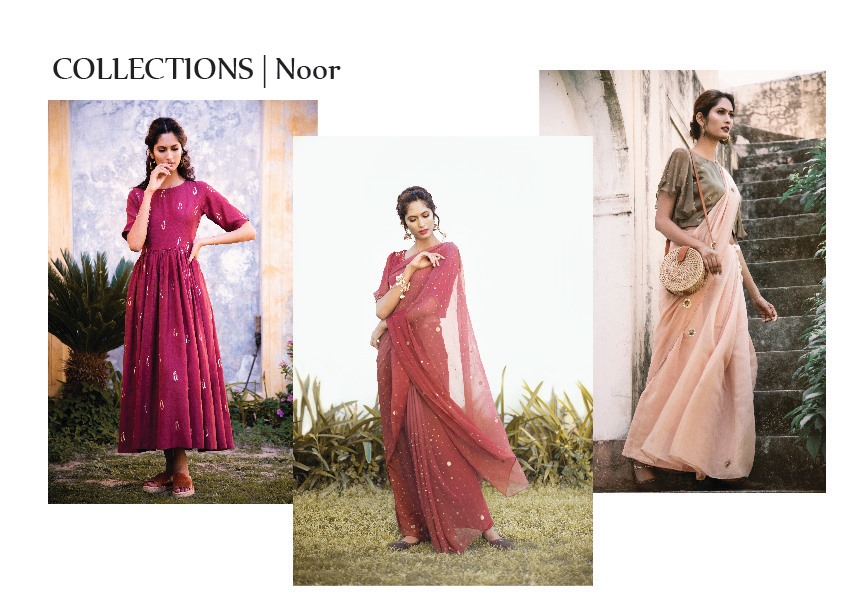 Gunjan passionately brings forward the forgotten art of ensembles. "With fast fashion being in existence, we have forgotten the 'bond' our mothers-grandmothers once forged with their ensembles. Not only their ensembles lasted longer but were also mended and lovingly taken care of; contrary to the prevailing throwaway culture."
She explained that fashion played a role far more complex than just clothing, it gave people the chance to immerse themselves in the process. "This bond also took place as they themselves were involved in its intricacies. Their clothing was thus an extension of self; how could something so precious be thrown away!
With fast fashion, we are trying to adopt someone else's expression and desperately trying to add our individuality to it with styling."
She asks a question more pertinent than ever – what holds more value? Inexpensive yet trendy, unethically mass-produced apparels or garments that are home-grown, hand-made, in higher quality, infused with artisan's learned craftsmanship, their dedication, something with increased longevity and something that can be treasured?
The answer to her is simple – "Fast fashion with its 52 seasons per year can be trendy but can never be more in value or in luxury, when compared to the ethically produced slow fashion."
GUNJ prides itself for its intricate motifs that are appreciative of the local art and heritage. Gunjan fondly recalls her engagements with several artisans and how their sincerity and dedication towards their craft inspires her. "I love visiting their workplace. And on one such expedition, I was surprised to see master craft person himself dyeing clothes, which usually is done by people who are employed under him. He was very fond of the process he learned growing up and never misses a chance to get back to skills – be it dyeing, block printing or block making. This simplicity, to me, is so inspiring."
Gunjan wholeheartedly spoke of the joy that engaging with her craft brings her. "I just love working around with various crafts, these to me are routes which can be traced back to our culture, our history, I find joy in being able to work and explore with learned artisans.
Then there comes the joy of seeing my designs, when completed, in the form of an ensemble. And lastly, the delight that comes with customers being satisfied with the outcome."
Perhaps the most important lesson I learned from my interaction with her was that the future of fashion lies in its sustainability, one that Fast Fashion can never match. And that
Being a young entrepreneur is daunting, truly, but taking her zeal and sensibilities in stride, Gunjan has set out on a professional journey that The Womb Team wishes her well for!
Her designs can be found at https://www.facebook.com/Gunj.byGunjan/ or via @gunj_bygunjan on Instagram.
For more information, please write to gunj.bygunjan@gmail.com or visit https://www.gunjclothing.com/ .