By Srinivas Rayappa
Fearless, Forthright and Fierce, best depict the qualities of women who actively participated in India's Freedom struggle. Much is spoken and written about men who fought for India's freedom but little is spoken about the role of women in the freedom movement. At a time when orthodoxy and patriarchy were at it's peak, these brave women took it upon themselves to proactively and earnestly put up a brave fight against the Colonial rule of the British. When most the men were indiscriminately put in prison, it was the womenfolk who came forward and took charge of the freedom struggle. While some would like to believe that women were just helpers, in reality they were crusaders and shouldered critical responsibilities during the freedom struggle. Despite the torture, exploitation and hardships they faced, they came forward with true spirit and courage to give us our much cherished independence from the British. The stories of these crusaders shall always reverberate in our hearts.
Women's participation in the Freedom struggle dates back to as early as 1817. In 1817, Bhima Bai Holkar fought bravely against the British colonel Malcolm and defeated him in guerilla warfare. 30 years prior to the First War of Independence of 1857, Kittur Rani Chennamma and Rani Begam Hazrat Mahal of Avadh had fiercely fought against the British East India Company.
During the First War of Independence, Rani Lakshmibai displayed the embodiment of patriotism, self-respect and heroism. Despite being the queen of a small state, she was indeed the empress of a limitless empire of glory. Some of the prominent women who actively participated in the Non-Violent Movement include Sarla Devi, Muthulaxmi Reddy, Susheela Nair, Rajkumari Amrit Kaur, Sucheta Kripalani and Aruna Asaf Ali. Kasturba Gandhi, the wife of Mahatma Gandhi, and the women of the Nehru family, Kamla Nehru, Vijaya Lakshmi Pandit and Swarup Rani, also participated in the National Movement. Lado Rani Zutshi and her daughters Manmohini, Shyama and Janak led the movement in Lahore.
During the Civil Disobedience movement and the Dandi Salt March (1930), women started their own march on the road to liberty by breaking salt laws, forest laws, and taking out "Prabhat Pheries", processions picketing schools, colleges, legislative councils and clubs. Sarojini Naidu was specially nominated by Gandhiji to initiate a raid upon the Dharasana Salt Works in May 1930. During the movement, Kamla Devi addressed meetings, prepared salt and picketed foreign cloth and liquor shops. Nari Satyagraha Committee, Mahila Rashtriya Sangha, and Ladies Picketing Board played a pivotal role during the period. The organization of the revolutionaries was very active in Dhaka, Comila and Chittagong and young college girls came into its fold. The famous group of the women revolutionaries consisted of Samiti and Suniti, Bina Das, Kalpana Dutta and Pritilata Waddedar.
The Quit India resolution, taken against British in 1942, directly addressed women "as disciplined soldiers of Indian freedom", quintessential to sustain the flame of war. Usha Mehta, a committed patriot set up a radio transmitter, called The "Voice of Freedom" to disseminate the "mantra" of freedom-war. News of protest and arrests, deeds of young nationalists, and Gandhi's famous "Do or Die" message for the Quit India movement were circulated amongst the masses. Usha Mehta and her brother persisted with their task of broadcasting until their arrest.
The contribution of women in the struggle for an Independent India cannot be overlooked. Women shouldered critical responsibilities in India's struggle for freedom. They held public meetings, organized picketing of shops selling foreign alcohol and articles, sold Khadi and actively participated in National Movements. They bravely faced the baton of the police and went to jails. Hundreds and thousands of Indian women dedicated their lives for obtaining freedom of their motherland.
On our 75th Independence Day let us recollect and celebrate the valor and sacrifices made by some of our brave women freedom fighters.
Born in Ambala, Haryana, Sucheta Kripalani is known for her contribution in the Quit India movement. Sucheta Kriplani was a Gandhian, Indian freedom fighter and politician. She joined the Indian National Congress and became the first woman Chief Minister of an Indian State (UP) and also founded the All India Mahila Congress in 1940. On 15th August, 1947, she sang Vande Mataram in the Constituent Assembly.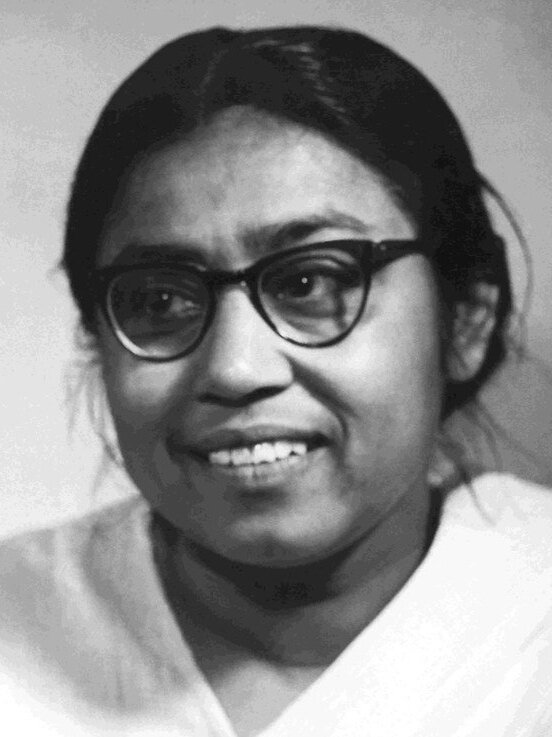 Matangini Hazra was an Indian revolutionary who participated in the Quit India Movement and Non-Cooperation Movement until she was shot dead by the British Indian police in front of the Tamluk Police Station (of erstwhile Midnapore District) on 29 September 1942. She was affectionately known as Gandhi buri, Bengali for old lady Gandhi. The first statue of a woman was put up in Kolkata, in Independent India and that was Hazra's in 1977. The statue stands at the spot where she was killed in Tamluk. Even Hazra Road in Kolkata is also named after her.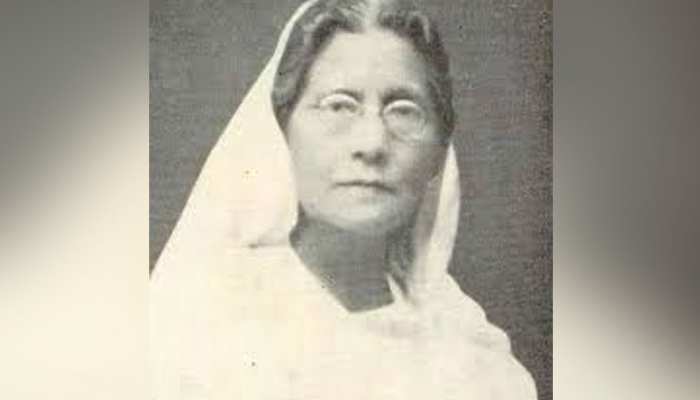 Kanaklata Barua is also known as Birbala. She was an Indian freedom fighter from Assam. She took a leading part in the Quit India Movement in 1942 at Barangabari and stood at the head of the women volunteers' line with the National Flag in her hand. She aimed to hoist the flag at the British dominated Gohpur Police Station by shouting the slogans "British imperialists should go back", but was prohibited by the Britishers. Though she tried convincing that her intentions were noble, British police shot her with several other picketers and at the age of 18, she sacrificed her life for her motherland.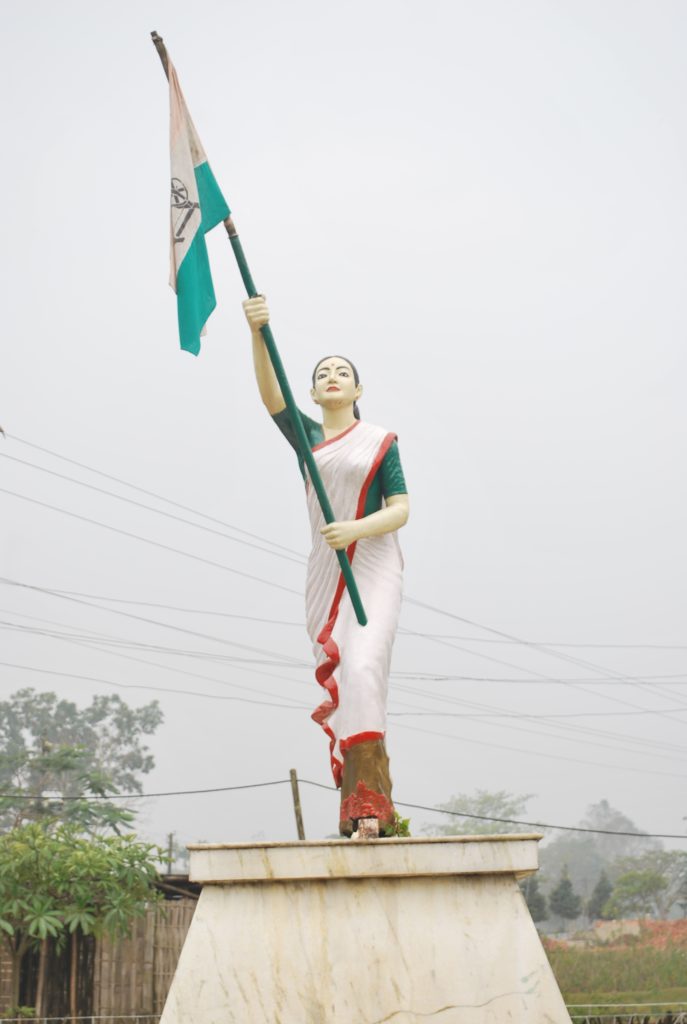 Accamma Cherian was an Indian independence activist from the erstwhile Travancore (Kerala), India. She was popularly known as the Jhansi Rani of Travancore. She actively participated in the Civil disobedience movement. On 26 August 1938, the State Congress was banned which then organized a civil disobedience movement. Accamma Cherian led a mass rally from Thampanoor to the Kowdiar Palace of the Maharaja Chithira Thirunal Balarama Varma to revoke a ban on State Congress. The agitating mob also demanded the dismissal of the Dewan, C. P. Ramaswami Aiyar, against whom the State Congress leaders had levelled several charges. The British police chief ordered his men to fire on the rally of over 20,000 people . Accamma Cherian cried, "I am the leader; shoot me first before you kill others". Her courageous words forced the police authorities to withdraw their orders. On hearing the news M. K. Gandhi hailed her as 'The Jhansi Rani of Travancore'. She was arrested and convicted for violating prohibitory orders in 1939. In October 1938, the working committee of the State Congress directed Accamma Cherian to organise the Desasevika Sangh (Female Volunteer Group). She toured various centres and appealed to the women to join as members of the Desasevika Sangh.
Kittur Rani Chennamma, the Queen of Kittur, was one of the first Indian rulers to lead an armed rebellion against the British East India Company in 1824, against the implementation of the Doctrine of Lapse. One of the first female rulers to rebel against British rule, she has become a folk hero in Karnataka and symbol of the independence movement in India. On 11 September 2007, a statue of Rani Chennamma was unveiled at the Indian Parliament Complex by Pratibha Patil, the first woman President of India.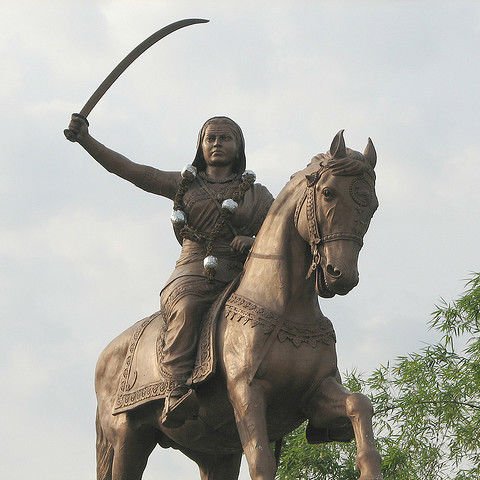 Aruna Asaf Ali was an Indian educator, political activist, and publisher. An active participant in the Indian independence movement, she is widely remembered for hoisting the Indian National flag at the Gowalia Tank maidan, Bombay during the Quit India Movement in 1942. Post-independence, she remained active in politics, becoming Delhi's first Mayor. She became a member of Indian National Congress after marrying Asaf Ali and participated in public processions during the Salt Satyagraha. She was arrested on the charge that she was a vagrant and hence not released in 1931 under the Gandhi-Irwin Pact which stipulated release of all political prisoners. Other women co-prisoners refused to leave the premises unless she was also released and gave in only after Mahatma Gandhi intervened. A public agitation secured her release. In 1932, she was held prisoner at the Tihar Jail where she protested the indifferent treatment of political prisoners by launching a hunger strike. Her efforts resulted in an improvement of conditions in the Tihar Jail but she was moved to Ambala and was subjected to solitary confinement. She was politically not very active after her release, but at the ending of 1942, she took part in the underground movement. She took part in the Salt Satyagraha and is called the 'Grand old lady' of Indian independence movement.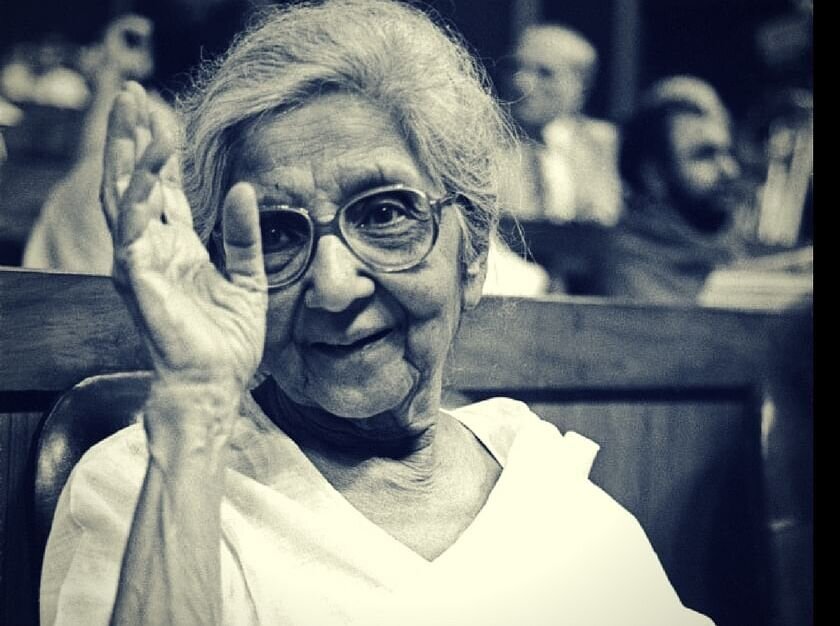 'The Nightingale of India', Sarojini Naidu was an Indian independence activist, poet and politician and thinker. Her oratory skills are legendary. she became the first woman Governor of an Indian state after independence. She was also the second president of the Indian National Congress. Her collection of poems earned her literary acclaim. In 1905, she published her first book, a collection of poems, under the title of "Golden Threshold". She worked selflessly and relentlessly during the freedom struggle and actively supported Mahatma Gandhi's movement until her death in March, 1949.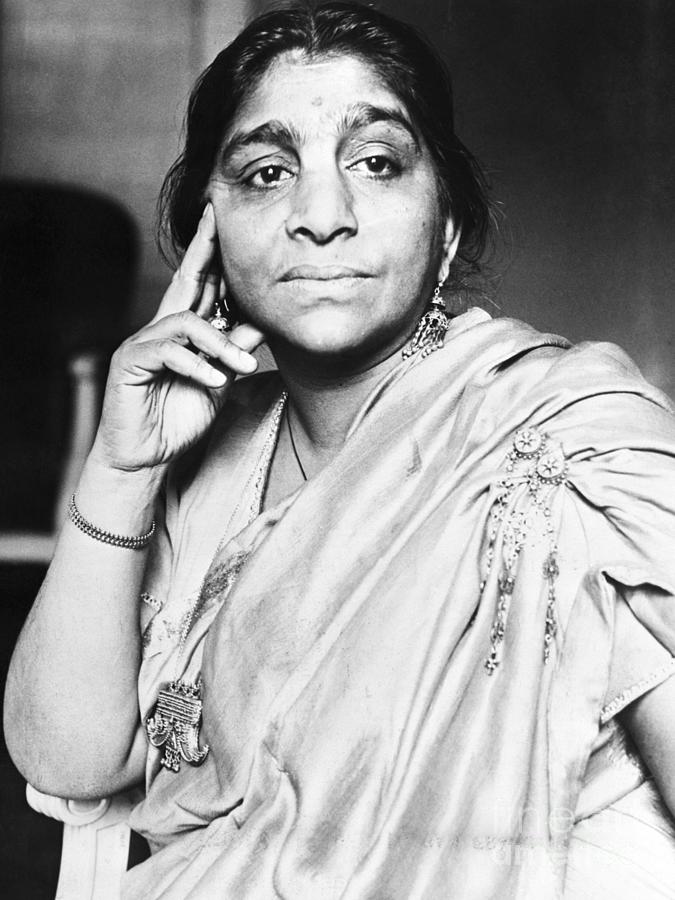 Uda Devi fought against the British regime in the Indian Rebellion of 1857. Uda Devi and other female Dalit participants are today remembered as the warriors or "Dalit Veeranganas" of the 1857 Indian Rebellion. According to reports, Devi had climbed a pipal tree, from where she shot dead 32 or 36 British soldiers. And according to some reports, in respect to recognition of her brave feat, British officers like Campbell had bowed their heads over her dead body. She died in November 1857.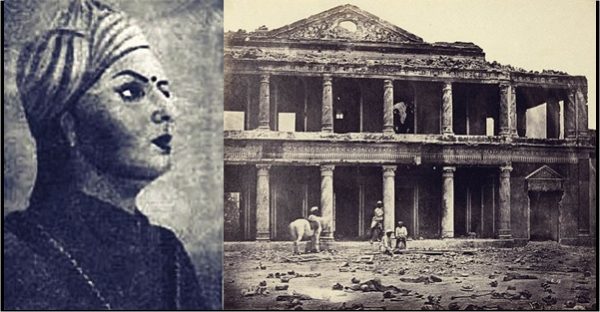 Rani Lakshmibai was a queen of the Maratha princely state of Jhansi in North India. She was one of the leading personalities during the great revolt of 1857. She became the symbol of resistance for Indian nationalists. November 19, the birth anniversary of Rani Lakshmibai, is celebrated as Martyr's Day in Jhansi to honor the lives lost in the Rebellion of 1857.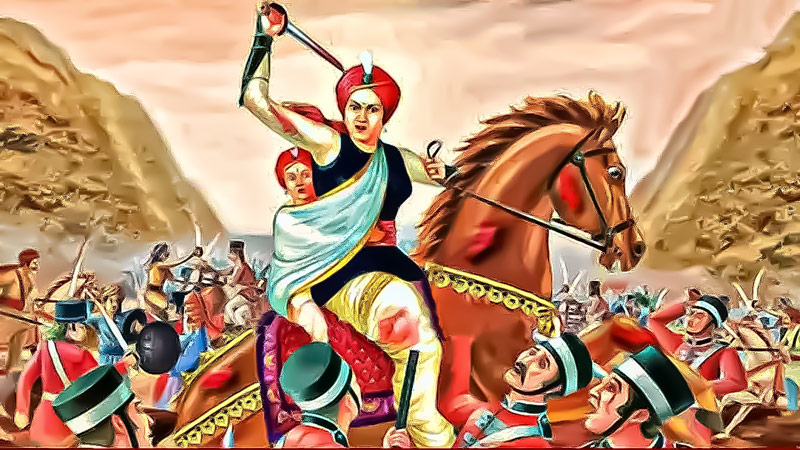 Captain Laxmi Sehgal was not just a freedom fighter but a woman whose efforts pushed against casteism in India. When she grew up, she trained to be a medical student but was drawn to the freedom struggle. She had been fascinated by Subhash Chandra Bose. When Bose visited Singapore, Sehgal convinced him and to lead women's regiment. Under her leadership, there was a great response to the call and since then she has been called Capt. Laxmi Sehgal. She picked up a Gun for Indian National Army (INA) founded by Netaji Subhash Chandra Bose and led it like a tigress in the struggle for freedom. She was in charge of establishing and leading the Rani of Jhansi Regiment, comprising women soldiers.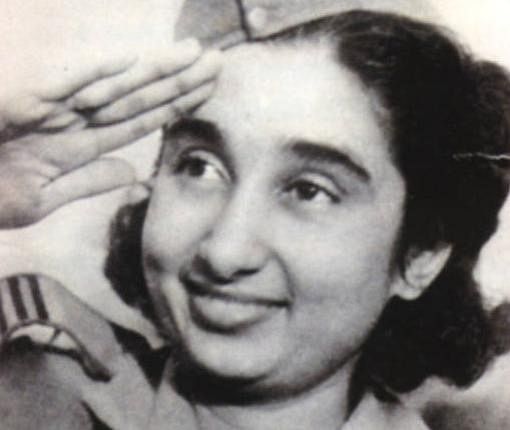 Umabai Kundapur played a major role in India's freedom struggle. She was the founder of the of 'Bhagini Mandal' and the leader of women's wing of Hindustani Seva Dal. In 1924, she helped Dr. Hardikar (founder of Hindustani Seva Dal) recruit over 150 women to help in Belgaum session of the All India Congress. In 1932, she was arrested and kept in Yerwada jail for four months. While she was in jail, the British confiscated Karnataka Press, sealed her school and declared her NGO 'Bhagini Mandal' as unlawful.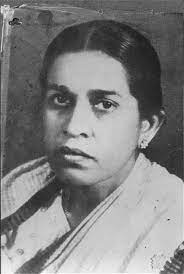 Bhikaiji Cama was an eminent personality of the Indian Nationalist Movement. She came from a good family and her father Sorabji Framji Patel was a powerful member of the Parsi community. She emphasised on equality between men and women. She gave away all her assets to help out an orphanage for young girls. As an Indian ambassador, she also travelled to Germany in 1907 to hoist the Indian National flag.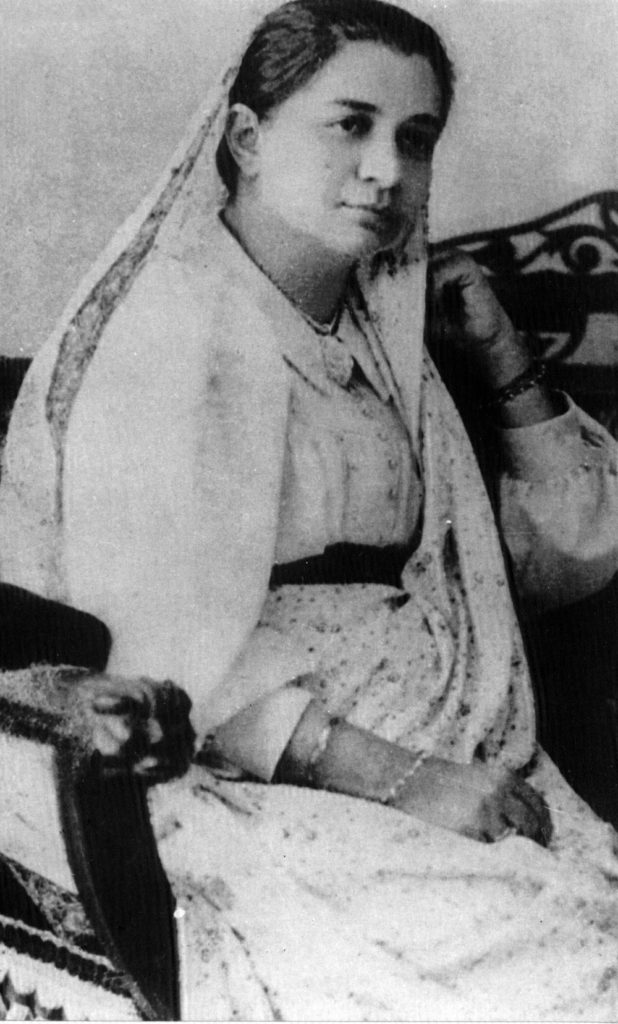 Tara Rani Srivastava was born in a simple family in Saran, Bihar and got married to Phulendu Babu. She joined the Quit India Movement of Mahatma Gandhi in 1942, regulated protests and planned to raise the Indian flag on the roof of the Siwan Police Station. She managed to gather a crowd and began her march towards the Siwan Police Station, shouting 'Inquilab'. When they were marching towards the police station, the police opened fire. Phulendu was hit and fell to the ground. Undeterred, Tara bandaged him with the help of her sari and continued to lead the crowd towards the station shouting 'Inquilab' while holding the Indian flag. Her husband died, but Tara continued her unflinching support for the freedom struggle.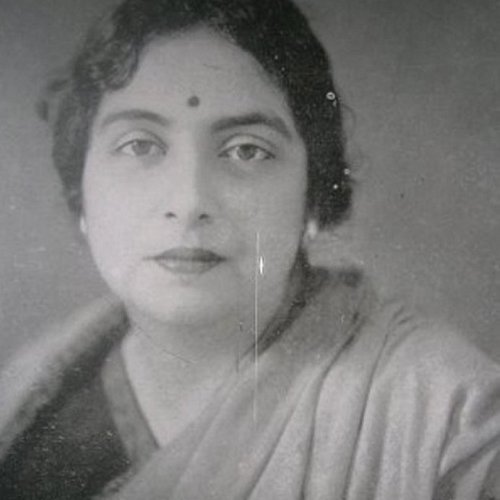 Very few know her by her name, but Moolmati played an important role in the freedom struggle as the mother of Ram Prasad Bismil. Ram Prasad was a revolutionary involved in the famous Mainpuri Conspiracy case of 1918 and the Kakori Conspiracy of 1925. In Gorakhpur Jail on 19 Dec 1927, he was arrested and hanged. Moolmati a simple woman, supported and helped her son in his struggle for freedom . Also, she went to Gorakhpur jail to see her son before his hanging. Ram Prasad broke down on seeing his mother who remained unmoved. She was firm in her response and told him that she was proud to have a son like him. After his death in a speech at a public gathering, she raised her other son's hand and offered him to the Independence movement. Without her unstinting support and belief in the freedom struggle, Ram Prasad Bismil might not have had the resolve to pursue the path he had chosen.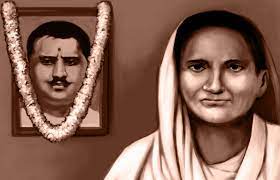 Kamaladevi Chattopadhyay, a social reformer and a distinguished theatre actor played a very important role in India's fight for Independence. She became the first woman from India to be arrested by the British government for her active role as a patriotic leader. She was a remarkable person, who was endearingly referred to as a social reformer, fearless and committed freedom fighter. She also improved the socio-economic conditions of women in India, revived and promoted handicrafts and theatre. She also participated in Mahatma Gandhi's salt Satyagraha of 1930. She was the first woman candidate for the Legislative Assembly. She was also instrumental in establishing the All India Women's Conference.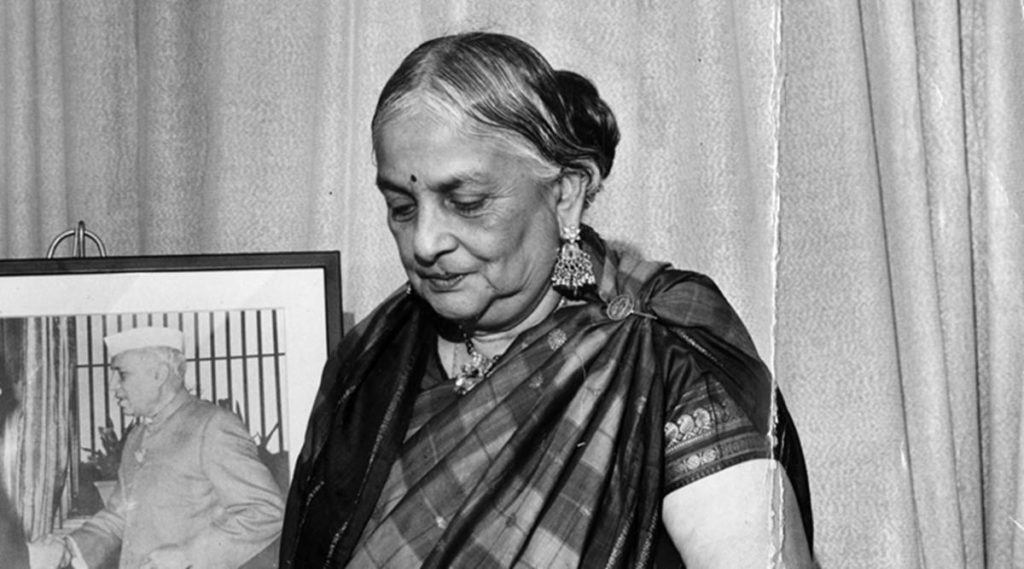 Despite their grit and determination in the face of adversity, the courage to look at death in the eye and their intense love for their motherland, the sacrifices of these brave women have been long gone and forgotten, while on the contrary their indomitable spirit should have actually been celebrated and should flare up our minds to strive for making our motherland a better place to inhabit in.